Giving back & reigniting Sparks
Charities We Support
Through our Spark Legacy program, we have partnered with the following charities to improve the financial wellbeing of everyday Australians.

Financial Basics Foundation
"What is the Financial Basics Foundation?"
The Financial Basics Foundation (FBF) is a trusted independent charity. They create financial literacy resources for Australian educators, young people, parents/carers and employers of young people.

Their Mission is to enhance the financial capability of young Australians by providing quality independent financial education resources.
If you're aged between 12 and 24 and want to learn about money or, you're someone who cares for, or works with young people, FBF's suite of resources, courses, tips and tools is for you!
Click here to learn more about the available resources Financial Basics Foundation provides.

The Pure Foundation
"To co-create and embody instruments of peace"
The Pure Foundation is an innovative philanthropic trust that is the cornerstone of the Pure eco-system approach to change. Although the Foundation is still in its infancy, it's purpose is broad and evolving. It seeks to harness an eco-system style mission rather than targeting just one specific social cause or outcome.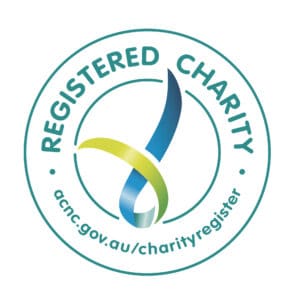 It operates a 100% "to cause" model, which means that any donation made to the foundation will ultimately go to cause areas without any dilution. All administration, compliance and audit costs are covered by the Pure group social businesses. The Foundation also invests 100% of its corpus into a range of impact investments, vision aligned projects and startups. For more information, visit www.investmeant.com
5% of the corpus is allocated to making grants to impact partners and philanthropic impact.
The Pure Foundation is funded by a growing family of social businesses, the communities that support them and vision aligned philanthropists. This combined eco-system approach is known as Pure. All social businesses in the group donate 100% of profits to non-profits through the Foundation.
For more information, visit www.purechange.org

Strike Out Suicide
Strike Out Suicide is an initiative from Troy Gray to raise funds for Gotcha4Life: Australia's leading mental fitness charity.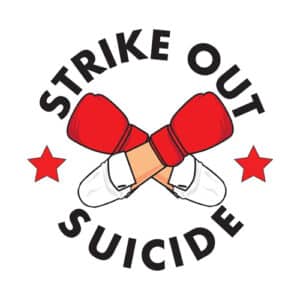 Gotcha4Life's mission is to ensure everyone has someone they can talk to when times are tough, encouraging early intervention for a world without suicide. Their programs educate about and foster mental fitness through meaningful mateship, powerful emotional muscles and strong social connections throughout local communities.
Spark Financial Group and all Spark Advisors contribute to Strike Out Suicide to help support those in difficult situations or who are struggling. We are committed to growing our charity contributions each year and are always on the lookout for more charities to support.
Your dreams aren't impossible - not when Spark is in your corner. Discover what we can make possible together.
Talk to us today
Our Profit for Purpose entities include Spark Partnership Group Holdings ABN 639 410 932, whose subsidiaries are; Axies Pty Ltd ABN 38 136 704 446 (AFSL No. 339384), Spark Advisors Australia Pty Ltd ABN 34 122 486 935 (AFSL No. 380552), Spark Financial Group ABN 15 621 553 786 & Spark Asset Management ABN 39 663 801 821.

Spark Corporate Authorised Representatives are authorised through Axies Pty Ltd ABN 38 136 704 446 (AFSL No. 339384) and Spark Advisors Australia Pty Ltd ABN 34 122 486 935 (AFSL No. 380552), who receive services from Spark Financial Group ABN 15 621 553 786 & Spark Lending credit representatives are authorised through Outsource Financial Pty Ltd ABN 42 131 090 705 (ACL No.384324) are not, profit for purpose entities.

General Advice Warning: The information and advice contained on this webpage and website has been prepared for general information purposes only and does not take into account your personal objectives, financial situation or needs. It is not intended to provide commercial, financial, investment, accounting, tax or legal advice. You should, before you make any decision regarding any information, strategies, or products mentioned on this website, consult a professional financial advisor to consider whether it is suitable and appropriate for you and your personal needs and circumstances. Product Disclosure Statements and Information Memoranda contain information necessary for you to make a decision whether or not to invest in financial products mentioned on this website. You should also obtain and read this document prior to proceeding with any decision to purchase a financial product. Although every effort has been made to verify the accuracy of the information contained in this document, Spark Financial Group, its officers, representatives, employees and agents disclaim all liability (except for any liability which by law cannot be excluded), for any error, inaccuracy in, or omission from the information contained in this document or any loss or damage suffered by any person directly or indirectly through relying on this information.